Magnum Opus
StormBreaker
Experience the World's Most Exotic & Cutting Edge Wireless Gaming Mouse.
Passion Never Dies. Break All Limits with the StormBreaker.

Made of Premium Magnesium
Ultra Lightweight & High Strength
Lowest Density Mouse
High Durability
Zero Flex
High Heat Dissipation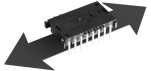 Customizable Sensor Position
Maximum Precision
Ideal Sensor Position
A Mouse that Adjusts to You
Ideal Tracking Path
Maximized aim speed & accuracy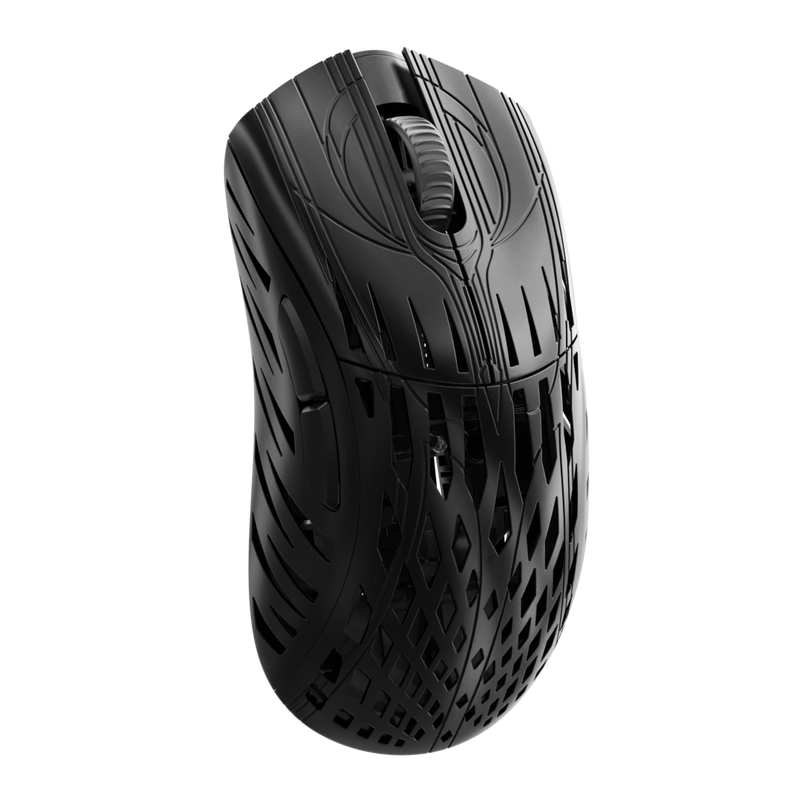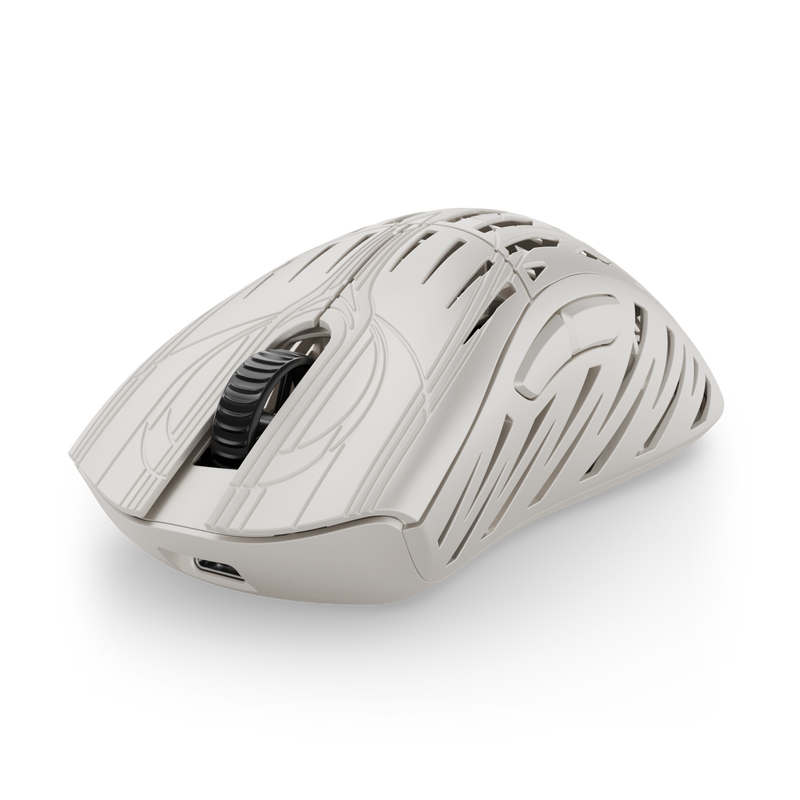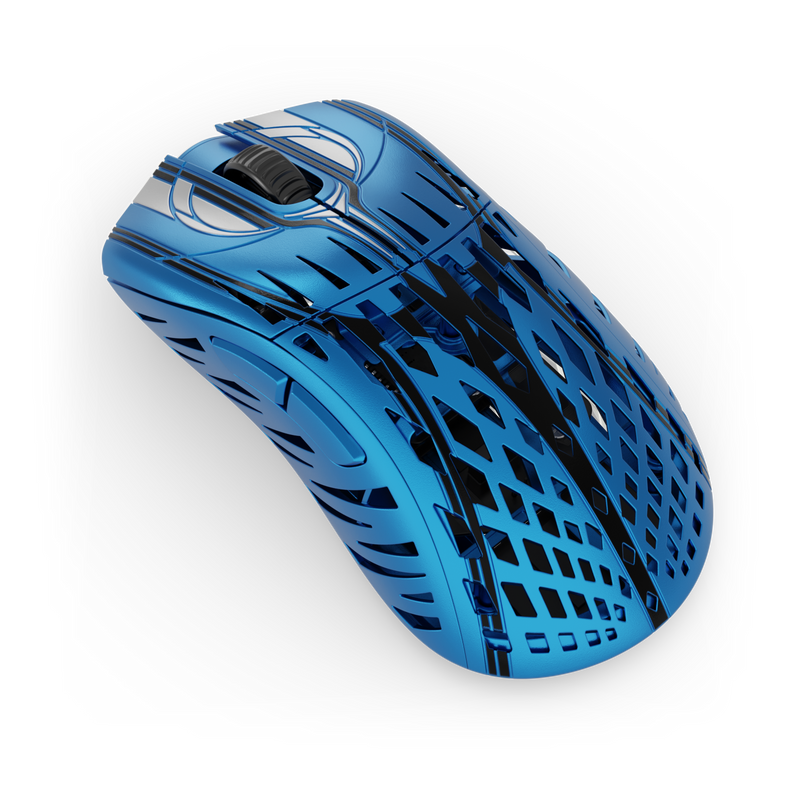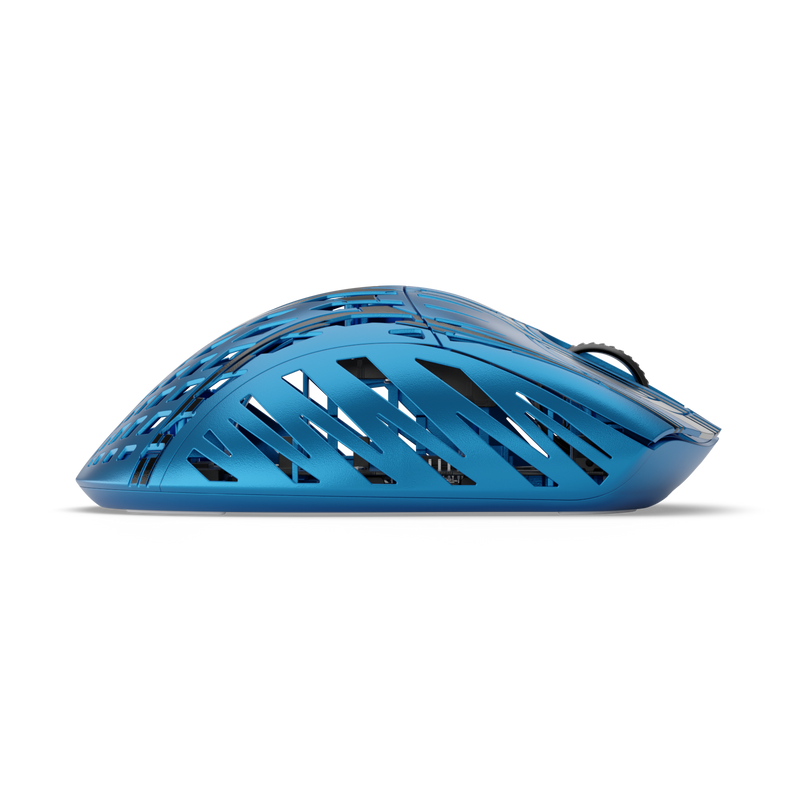 StormBreaker Gaming Mouse





























High Grade Magnesium
Magnesium is the lightest structural metal. It is 33% lighter than aluminum, 50% lighter than titanium and 75% lighter than steel.
Low Density
High Strength
Premium and Stronger
Better than plastic.
Ultra Durable.
Feel the difference.
More Sturdy
Less Material Needed
Zero Flexing
Lightweight as a Feeling
Feel the difference. Two mouses with the same weight can feel totally different - one feeling much heavier, slower, dragging, harder to control than the other because of the difference in density. The Stormbreaker's magnesium chassis allows it to be one of the lowest density mouses on the market.
The World's Lightest Wireless Ergo Gaming Mouse
Mouse weight on the gaming mouse market is becoming a vanity metric like DPI resolution levels. The Stormbreaker has been engineered and fine tuned for the lowest density possible based on the volume and shape of the mouse without compromises. It is currently the lightest ergonomic wireless gaming mouse on the market.
Average Lightweight
Mouse Density
0.23g/cm

3
Stormbreaker
Density
0.17g/cm

3
Limited Edition Colorways
Customizable Sensor Position for Optimal Aim
TL;DR: Optimal sensor position is unique to each person
Optimal meaning the lowest margin of error when flicking from point A to point B
Instead of adjusting to a mouse, We want our mouse to adjust to you. Optimize and maximize your aim accuracy.
Proven Increased Accuracy and Aim Control
Featuring the latest patented sensor adjustment technology to fine-tune to your specific preferences. From front-to-back sensor positions, offering up to 14% of through-put (speed and accuracy) and reduces path deviation while aiming up to 23%
Optimal Sensor Position is Personal
Hand size and Grip style lead to unique hand movements for each individual. Thus, ideal sensor position for everyone is different.
The most optimal sensor postion allows for the least margin of error for you to perform at your best and increase your gaming skill.
Watch Explainer Video
Learn More
Custom Engraving
Unique Limited Edition Custom Engraving throughout the mouse
100% PTFE or Glass Skates
Virgin PTFE Skates with custom rounded edges are optimized for buttery smooth glide and movement control.
Latest & Most Advanced Technology
Sorted Omron Switches
Premium sorted Omron switches. Handpicked, tested before and after assembly for optimal, reliable high performance and super low latency clicks.
PAW 3395 Sensor
Lowest error rate. Latest most advanced PAW 3395 optical sensor for 26,000 DPI.
High Efficiency Lag Free Wireless
Architected with Nordic nrf52840 MCU chip allows for next gen lag-free wireless performance, maximum power efficiency, and stability.
Next Gen Wireless Technology
The StormBreaker features 2000Hz polling rate and sets a new standard for gaming responsiveness. 2000Hz is double the standard 1000Hz polling rate of current wireless mice on the market improving response time and tracking.
Away from other ports
for
clear
signal
High Speed Polling Rate Receiver Pyramid
Close to your mouse
for
strong
signal
Best in Class Click Latency
One of the fastest wireless mouse on the market
Click latency represents the time lapse between your physical input and time your PC receives the signal. With the StormBreaker's ultra low click latency, this lag is virtually eliminated, enabling your moves to be translated instantly – a game-altering advantage in the highly competitive FPS landscape.
*lower latency means faster
Average Click Latency
Razer VIPER Mini SE
0.51ms
/
4000Hz
Pwnage StormBreaker
0.6ms
/
2000Hz
Razer Viper Mini/DeathAdder V2 Mini
0.7ms
/
4000Hz
ASUS ROG Harpe Ace Aim Lab Edition
0.8ms
/
1000Hz
Razer DeathAdder V3 Pro
1.3ms
/
1000Hz
Logitech G PRO X Superlight
1.7ms
/
1000Hz
Razer Orochi V2
2.1ms
/
1000Hz
ASUS ROG Chakram X
2.2ms
/
1000Hz
G-Wolves Hati-S Plus ACE
2.3ms
/
1000Hz
Finalmouse Starlight
2.4ms
/
1000Hz
Razer Basilisk V3 X Hyperspeed
2.4ms
/
1000Hz
Logitech G203 Prodigy
2.5ms
/
1000Hz
Best in End to End Latency
End to End latency represents the time lapse between your physical input and the corresponding action on screen. With the Stormbreaker's ultra low latency, your click and movements are translated instantly on screen – a game-altering advantage in the highly competitive FPS landscape.
9.6
What is it?
Click latency represents the time lapse between your physical input and the corresponding action on screen.
When it matters?
For gaming, where low latency is crucial for a smooth and responsive experience.
Weight
~51g
Cable
Paracord Type C
Warranty
1 Year
Physical Specifications
Matte coating
Height: 122 mm
Width: 64 mm
Depth: 42mm
Battery Life
Up to 120 Hrs
Full recharge in 2 Hr
Return Policy
30 day money back guarantee
Documentation
User Manual, Safety Instructions
In the box
StormBreaker Mouse
Color of your choice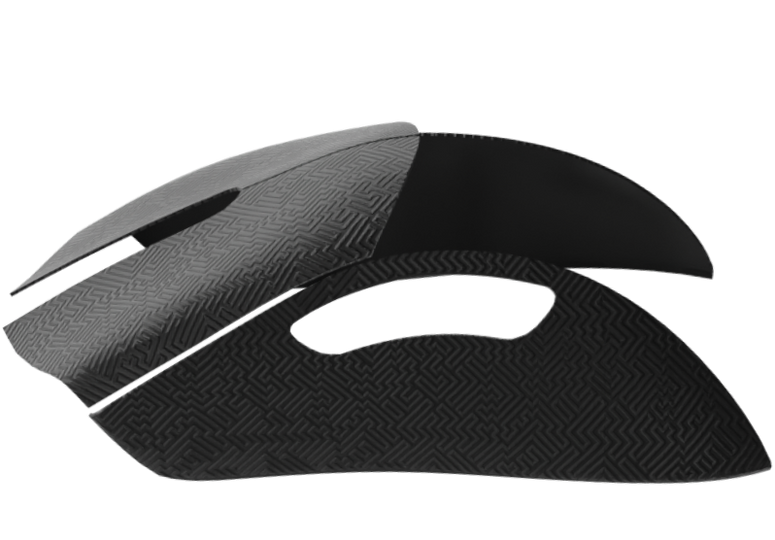 USB Receiver & Pyramid
HighSpeed Polling Rate
USB Type C Cable
Black Paracord