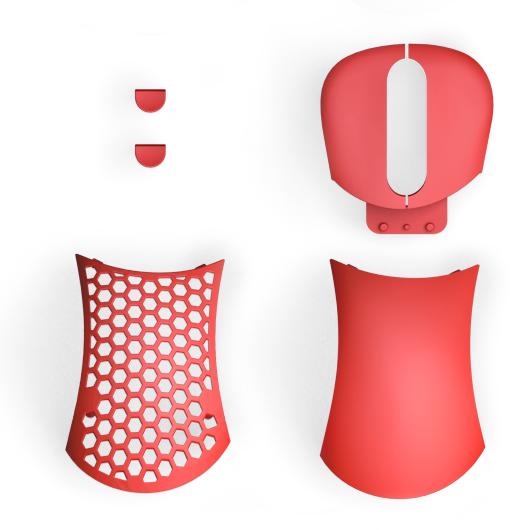 Extra Cover Sets - Ergo
Cover set for the Ultra Custom Ergo
Available in Black, White, Red, Orange, Mint, Yellow, Green, Purple, Pink, Blue and Neon Pink.
Check back for more colors.

Each set comes with 
1-Button Cover
1-Solid Shell Cover
1-Honeycomb Shell Cover
2-DPI buttons
Preorder Now - Accessory is out of stock and will be shipped upon restock
100% Satisfaction Guarantee
12 Month Warranty. All items won from the lucky box are final sale.
Contact Us
If you have any questions or need support contact us
Fast Shipping
Once shipped, orders usually take 1-4 business days to arrive in the US and 5-10 days for international